Ready for their third bourbon
Baby Driver was so good that we're going to do a Beguiled/Big Sick double feature on Tuesday
It seems like that the only thing Pitch Perfect 3 is about is how unnecessary Pitch Perfect 3 is.
Dreading a meeting since I didn't have time to prep for it today. Get to meeting & apparently I prepped for it last night. Thanks, past me!
Left side takes me to work, right side takes me to Golden Corral
Couple next to us at dinner–clearly on a firstish date– talking about their favorite episode of Scrubs. I probably should just join them.
Good day for baseball, bad day for the Cards (as expected)
Cards are in Baltimore this weekend and with the way they're playing, I can only get geared up to go to one game
Bibimbap for dinner courtesy of @julesmcclure
Cardinals fire all the people who have no hand in the current situation. It's obvious to everyone who the problem is.
"These new millennials don't know how to walk down the street" - Guy who was also struggling to walk down the street
Time to leave DC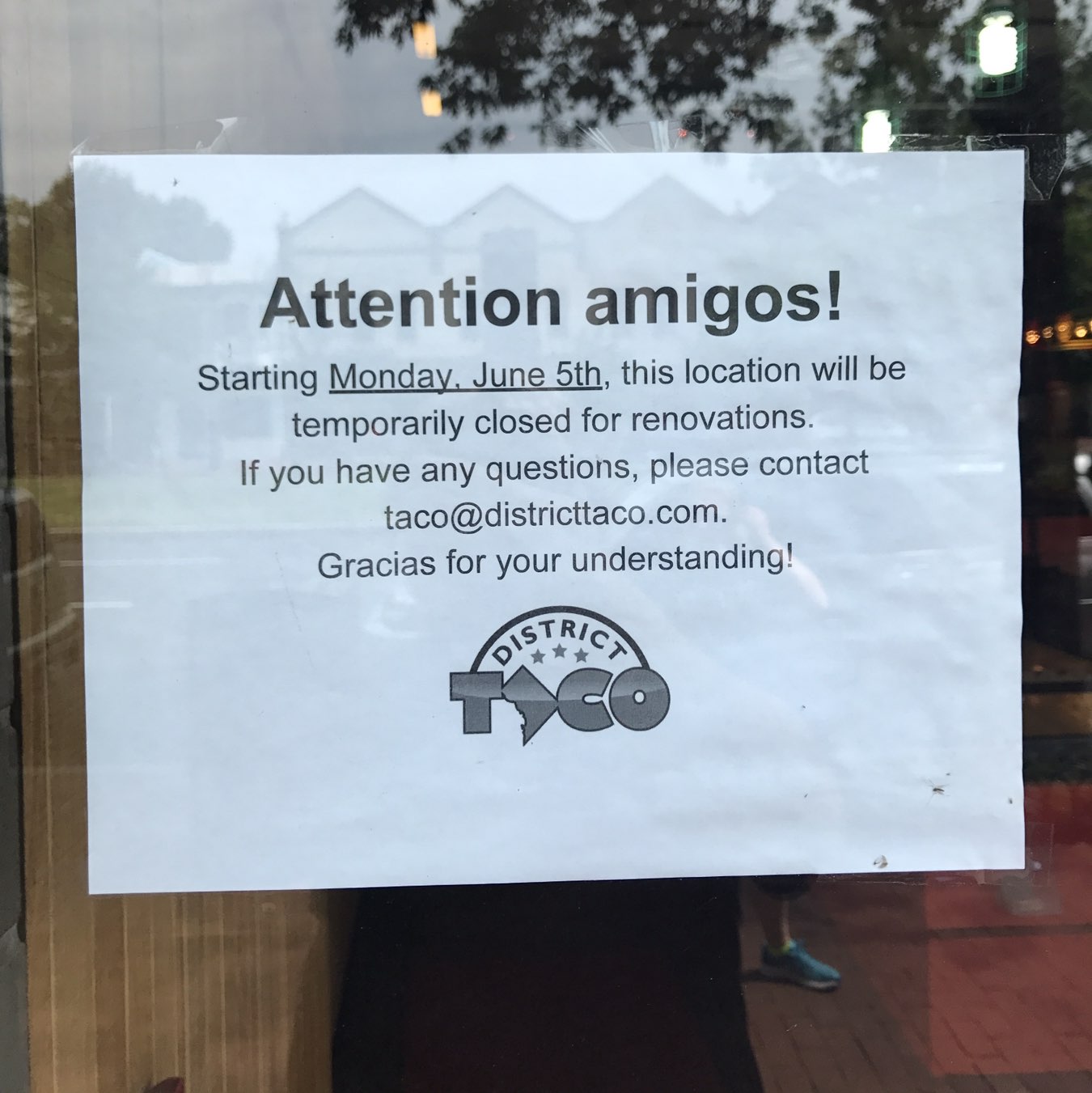 Nice of this plane to have a Nintendo Switch-dedicated tray table
Third Bloody Mary of the day from 30,000
Never change, GoGo Wifi
Not quite sure there's ever been art that reflects both the wonders and absurdity of life like the Leftovers.
About to show my pregnant wife Alien for the first time: great idea or greatest idea?
Discover (finally!) paid out those 10x Apple Pay bonuses from 2015. Would love to know the machinations for changing course 18 months later
$5 brunch up charge to celebrate the contributions of our mothers
There's a fine line between "family style" and "buffet"